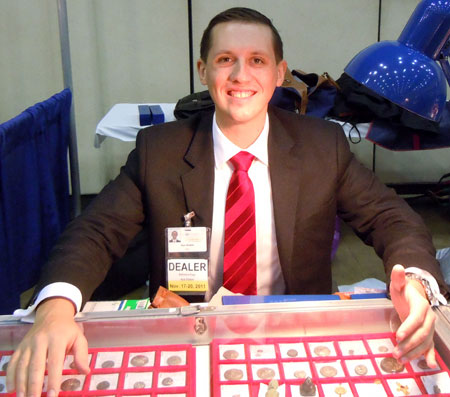 My name is Ilya Zlobin. I am a world-renowned numismatic and antique expert. My expertise is from experience of identifying and guaranteeing over 28,000 authentic ancient items and antiquities.
I specialize in coins and artifacts of the times of the Ancient Greek, Roman, Biblical and Byzantine times.
My website is: www.TrustedCoins.com
My phone number is: 1 (917) 776-7363
My email: trustedcoins@live.com
My eBay store: http://stores.ebay.com/Authentic-Ancient-Greek-Roman-Coins
Download my card today by right clicking on the image and selecting save image or save as under the menu.